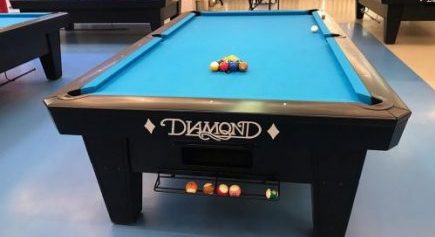 Diamond Billiard Products Inc., the US top-level pool tables producer and Fedor Gorst, the reigning pool world champion, have signed a global sponsorship.
Fedor Gorst: "I am proud to be associated with Diamond Billiard Products Inc. famous throughout the world for its best-quality handcrafted products. I am sure this will be a mutually beneficial and invigorating cooperation".
Chad Scharlow, Vice President of DIAMOND BILLIARD PRODUCTS INC.: "Fedor is a phenom with a very bright future in the pool industry. His level of professionalism is far beyond his years.  All of us at DIAMOND look forward to watching his journey as a professional pool player".