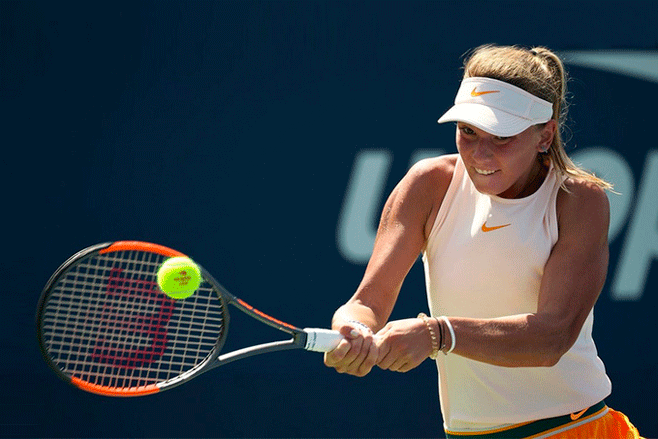 On September 8, Russian tennis player Oksana Selekhmeteva and Latvian Camilla Bartone won the US Open, the final of the season of the junior grand slam tournament series.
In the final of the competition, the Russian-Latvian duo defeated the French women
Oban Droge and Selena Yanichievich. The match lasted 1 hour 17 minutes and ended with a score of 7: 5, 7: 6.
For 16-year-old Selekhmeteva, who occupies 668th place in the WTA ranking, this is the first victory at this level.