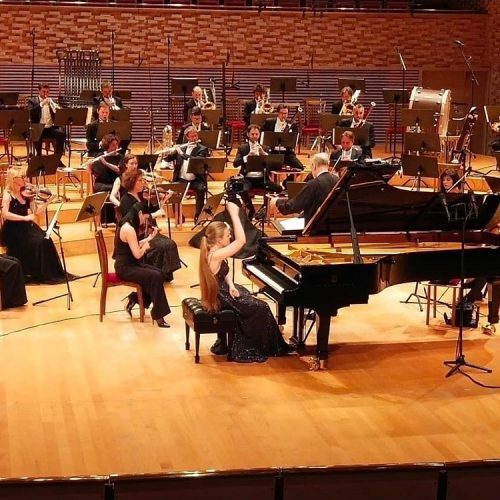 Laureate of many prestigious international competitions, pianist Eva Gevorgyan gave a concert with the Mariinsky Symphony Orchestra under maestro Valery Gergiev.
The programme included Maurice Ravel's Pavane pour une infante défunte, Edvard Grieg's expressive Piano Concerto and Modest Mussorgsky's Pictures at an Exhibition, a powerful Russian classics orchestrated by Ravel.
Congratulations on a brilliant performance!!