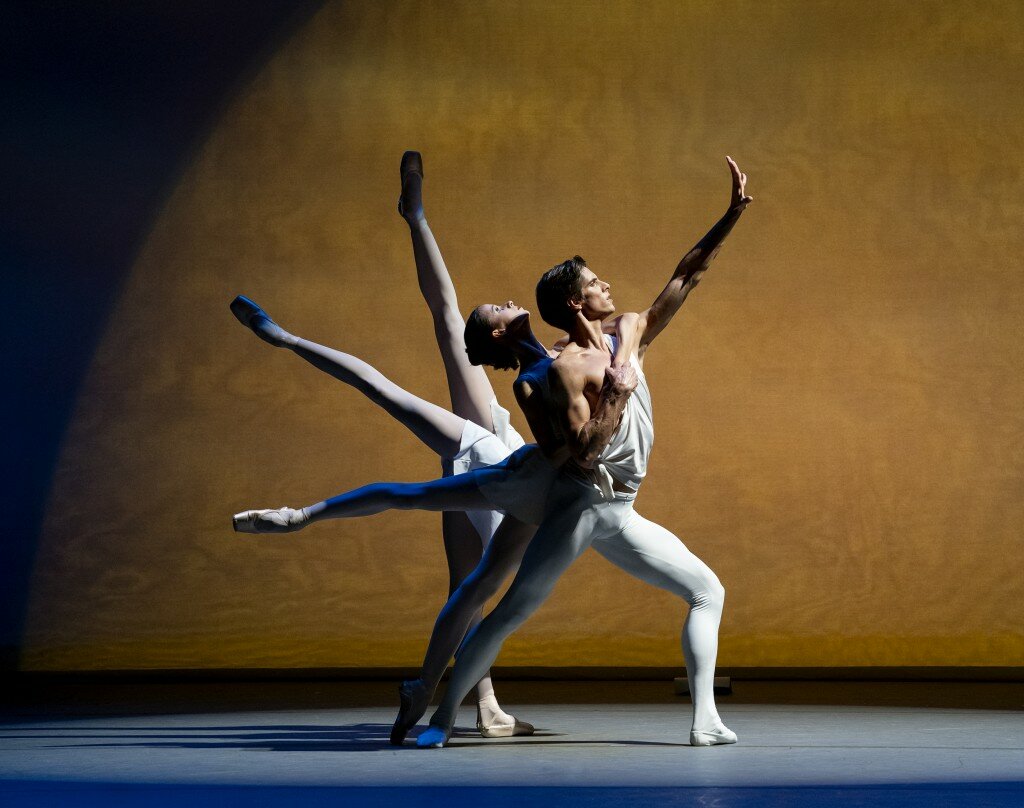 The Mariinsky Ballet is continuing one of its most important tours this season. The first performances have already taken place at the most prestigious venues in the USA.
On 5 and 6 October the tour opened with the US premiere of Mariinsky Theatre soloist Alexander Sergeev's debut choreographic piece At the Wrong Time at the modern dance festival Fall for Dance at the New York City Center. The lead roles were also performed by Anastasia Nuikina and Xander Parish.
After two performances, which were praised as "an enchanting neoclassical sketch about the relationships of three couples" (Theater Scene) the dancers of the ballet company departed for Washington where, from 8 to 13 October, the Kennedy Center hosted the Mariinsky Theatre's annual series of performances. The American premiere of the ballet Paquita met with a warm response from audiences and received enthusiastic reviews from the press. One of the main roles performed by Xander Parish.
The ballet company then departed for Costa Mesa, where from 16 to 20 October Mariinsky Ballet presented six performances of Ludwig Minkus' ballet La Bayadère. The lead roles performed by principal dancers Kimin Kimand Anastasia Nuikina (debut!!!).
After the performances in Costa Mesa, the Mariinsky Ballet and Orchestra now appear in Los Angeles at the Music Center (24 – 27 October). The programme includes George Balanchine's famous ballet Jewels, staged in 1967 for America's New York City Ballet
The Mariinsky Ballet's tour of the USA will conclude with a further series of performances of the ballet La Bayadère at the Zellerbach Hall in Berkeley (30 October – 3 November). The the role of Solor to be danced by Kimin Kim and that of Gamzatti by Anastasia Nuikina.
"One of the world's supreme ballet companies" —The New York Time